peter bosgraaf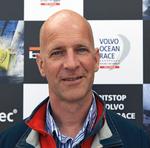 Peter Bosgraaf has been in the design business for over 30 years. He has always had his own style, which can best be described as comfortable functionality, matching comfort with desired performance. High end yachts, as well as a large variety of other ship types have the same starting point: the client's requirements. Peter is an avid yachtsman, which is why he understands what will or will not work on the water. By combining this knowledge with your wishes and demands, he can design your ultimate yacht.
The portfolio gives a good impression of the diversity of our designs. It is a broad perspective which leads to innovative and applicable design solutions.
He will gladly welcome you on board of his Amsterdam houseboat , to meet and exchange ideas.